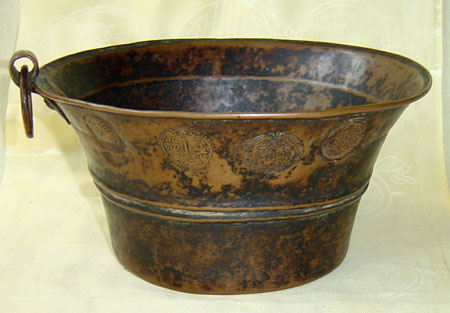 Click on the photo for another view.
18. 17th Century Copper Rice Measure Early 1600's, Nepal. With four kings' seals. Used for measuring grains in the marketplace, these measures are stamped with the king's seal when they are made, then they are re-certified every hundred years. It is very rare to find one this old. Heavy copper with a wonderful patina. The bottom once had 4 small feet; two are missing. 4 3/4" (12 cm.) high, 9 1/2" (24 cm.) in diameter. $425.

Home || The Catalog || Tibet Travel Update || Contact Us!