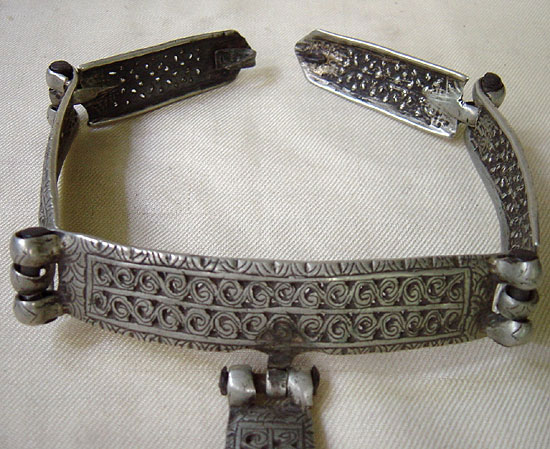 Click on the photo for another view.
28. Robe Clasp. Tibet, 19th Century. 19" (48 cm.) long. Low grade or nickel silver. Seven hinged pieces, each worked in a scroll design, with hooks at either end to hold the front of the robe closed. A mecha or needle case would have been hung from the front. $125.

Home || The Catalog || Tibet Travel Update || Contact Us!