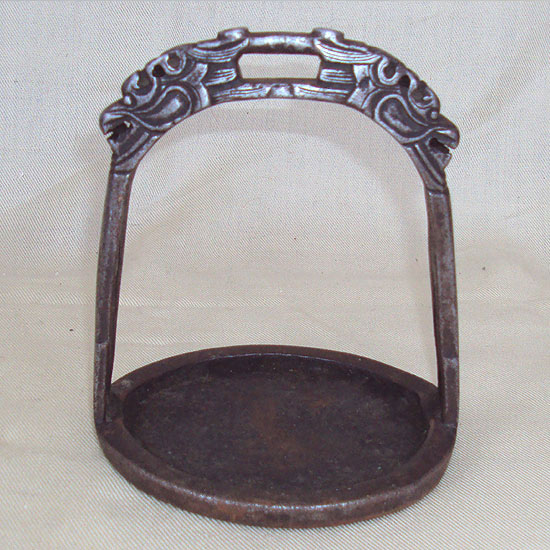 Click on the photo for close-ups.
9. Damascened Iron Dragon Stirrup 19th Century, Tibet. 6" (15 cm.) tall, 5" (13 cm.) wide. Iron, with fierce, open mouthed dragons at the top and geometric silver damascene work down each side. $225.

Home || The Catalog || Tibet Travel Update || Contact Us!