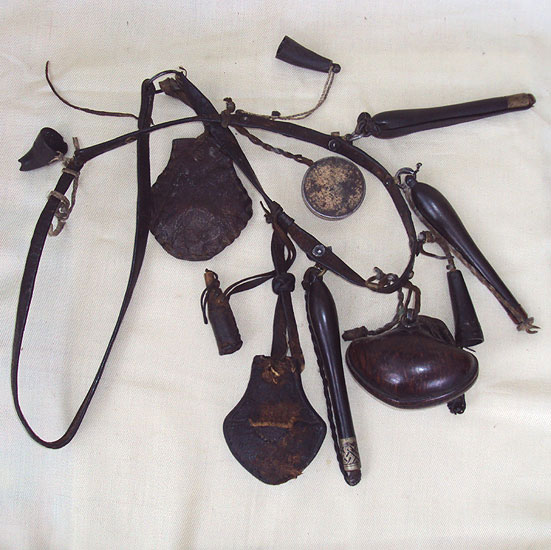 Click on the photo for close-ups.
11. Old Hunter's Strap Tibet. Long leather strap with various implements made of wood, leather, metal and horn. One is a wooden gunpowder holder with leather top, wood and metal spout and leather stopper. Another is a small metal tin, sealed closed with something that rattles inside. There are two leather pouches and various other items. This is the best one of these that I have seen. The length of the strap is 44" (111 cm.) and the wooden gunpowder holder is 4" (10 cm.) wide. $450.

Home || The Catalog || Tibet Travel Update || Contact Us!