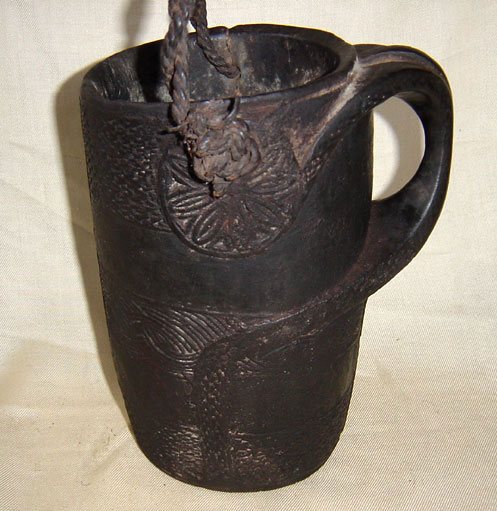 Click on the photo for other pictures.
36. Old Wooden Milk Jug. Nepal, 19th - early 20th century. 10 1/2" (26 cm.) tall. Carved from one piece of wood and decorated with graphic designs. The handle is a graceful stylized figure of an animal with a nice worn patina. This has a wonderful smell that combines smoke and sweet milk and is in very good condition with no cracks. $225.

Home || The Catalog || Tibet Travel Update || Contact Us!