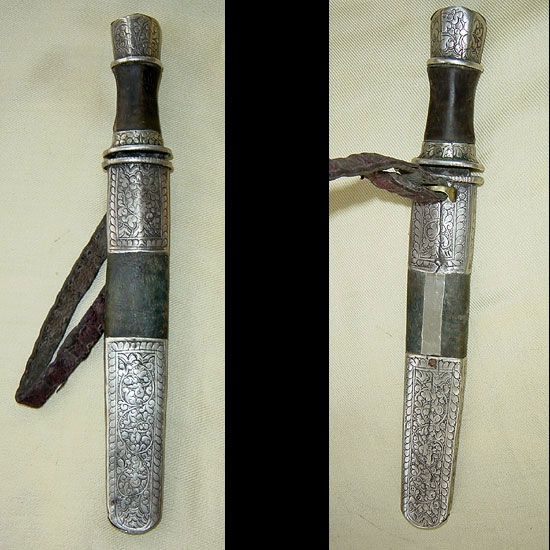 Click on the photo for other pictures.
1. Old Knife with Silver. Kham, Tibet. 11 1/2" (29 cm.) long. Very sharp blade with a wooden handle decorated with silver. The sheath covered in leather and silver; a leather strap attaches the knife to the wearer's belt. $425.

Home || The Catalog || Tibet Travel Update || Contact Us!