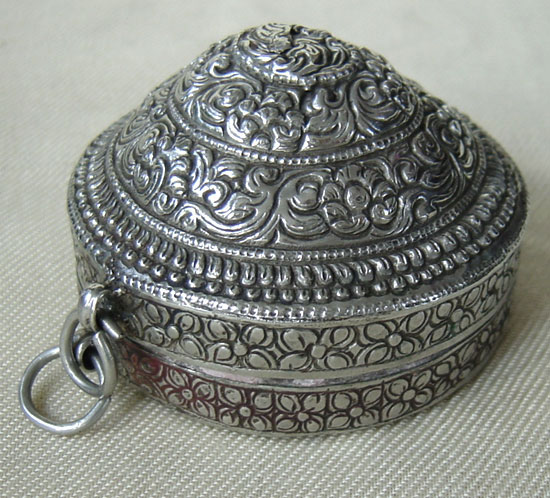 Click on the photo for view of the top.
31. Silver Lime box. Bhutan, 19th Century. 2 1/2" (6.5 cm.) diameter, 1 3/4" high. Silver flower and leaf designs and a geometric design on the base. Remnants of lime inside. $225.

Home || The Catalog || Tibet Travel Update || Contact Us!