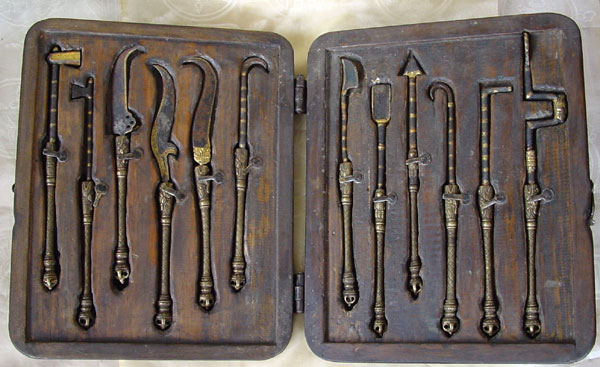 Click on the photo for a view of the closed box.
13. Set of Surgical Implements. Tibet, mid-20th century. 12 gilded iron tools with brass dragon handles and set in a carved wooden case. Lengths of the tools: between 8" and 9" (20 to 23 cm.) The box closes on two hinges and measures 11" x 9" (28 x 23 cm.) when closed. $2,500.

Home || The Catalog || Tibet Travel Update || Contact Us!