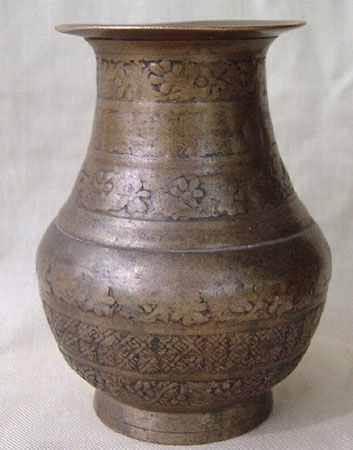 Click on the photo for a close up of the top.



6. Ornate Ankhora or Water Pot. Nepal, 6 1/2" tall, 4 1/2" diameter. Early 20th century. Cast in bronze by the lost wax method, ankhoras are used everyday in Nepal for cooking, drinking and cleaning; the more ornate ones like this one are also used in religious ceremonies. Designed for pouring water, the balance is perfect. The narrow neck fits the hand and the wide lip guides the water in an even stream. $85.

Home || The Catalog || Tibet Travel Update || Contact Us!