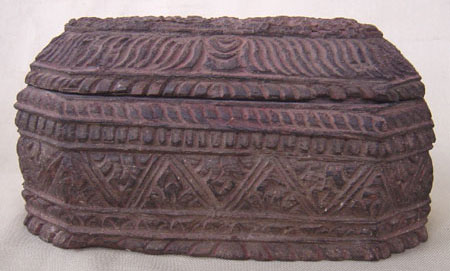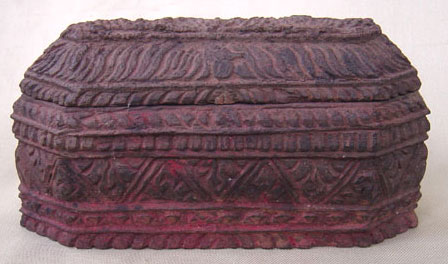 Click on the photo for a view of the end of the box.
20. 17th Century Newari Box. Nepal, from a house in Kathmandu. This is the last of three boxes that we bought many years ago. The wood is hard and dense, possible from the saal tree and the carving is reminiscent of an old sutra cover. 9" (23 cm) long, 3 1/2" (9 cm) wide, 5" (13 cm) high. $375.

Home || The Catalog || Tibet Travel Update || Contact Us!