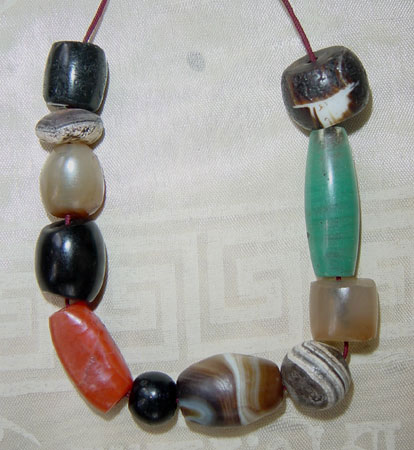 Click on the photo for a close up.

12. Lhasa Beads. This is a collection of miscellaneous antique beads that we bought from a lady who was wearing them in the Barkor in Lhasa. There are various agate beads, a really nice carnelian bead, a hand made glass bead, and two that seem to be some kind of pottery made to look like dzi. One other is bone? shell? plastic? They are still on the red cord that she was wearing. Longest bead is 1 1/4" (3cm.) All beads together are 8" (20 cm.) $275.

Home || The Catalog || Tibet Travel Update || Contact Us!