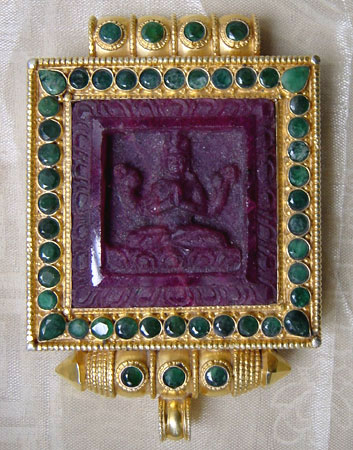 Click on the photo for a close up.

3. Ruby Amitayus Gau. A figure of Amitayus carved out of a single Burmese ruby, surrounded by emeralds and set in a sterling silver gau, washed with gold. The sides of the box are set with mother-of-pearl in the shape of mountains. This is an amazing, one-of-a-kind piece. The gau measures 2 1/2" wide by 3 3/4" high and 3/4" deep (6.3 cm. by 9.5 cm. by 1.9 cm. deep). The ruby itself is 1 3/4" (4.5 cm.) square. $2750.

Home || The Catalog || Tibet Travel Update || Contact Us!