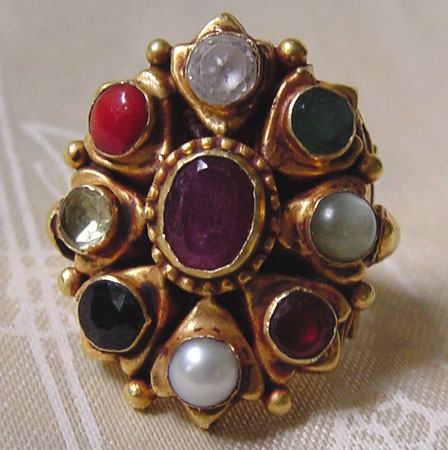 Click on the photo for a side view.

13. Nine Jewel Ring. 18 karat gold with pearl, sapphire, opal, coral, citrine, emerald, peridot, garnet and a central ruby. Among the Newari people of Kathmandu, the nine jewels are thought to bring harmony and balance which in turn bring good health. On the back of the ring is an engraved double dorje. We have three of these; sizes 7, 7 1/2 and 8. The face of the ring is 1" long. $475.

Home || The Catalog || Tibet Travel Update || Contact Us!