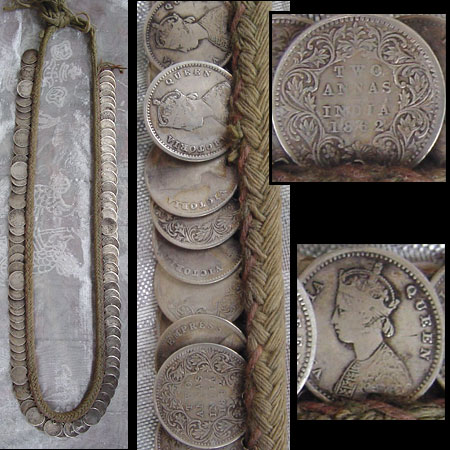 Click on the photo for a close-up.

15.Nepalese Necklace of Silver Coins. 92 Indian silver Queen Victoria 2 anna (or 1/4 rupee) coins dating from the mid 1800s. Strung on a braided cotton cord. From the mountains of central Nepal. 28" long.
$1200.

Home || The Catalog || Tibet Travel Update || Contact Us!