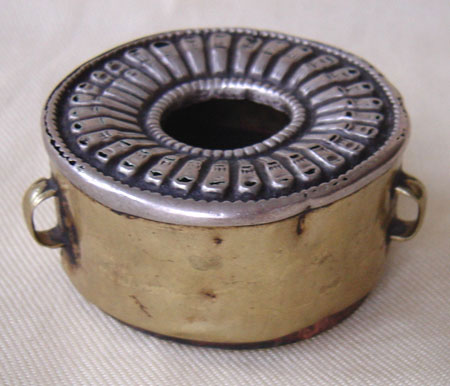 Click on the photo for a front view.

7. Round Silver and Brass Gau. Tibet, 19th century. The back and sides of the gau are brass; the face is silver, showing some nice wear. 2 1/2" (6.5 cm.) diameter, 1" deep. $225.

Home || The Catalog || Tibet Travel Update || Contact Us!