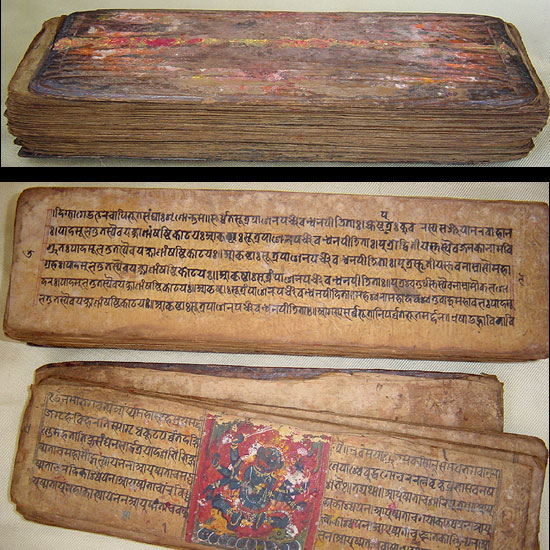 Click on the photo for a view of the 5 painted pages in order.

1. 16th or 17th Century Sanskrit Book. 12" (30 cm.)long, 3 1/2"(9 cm.) wide, 2 1/4" (6 cm.) thick. Nepal, 119 pages, five pages with fine paintings of deities, the rest of the pages are commentary and prayers written in several different hands. The book is complete, with no missing pages; all pages are legible. Between plain wooden covers. A rare piece. $1500.


Home || The Catalog || Tibet Travel Update || Contact Us!