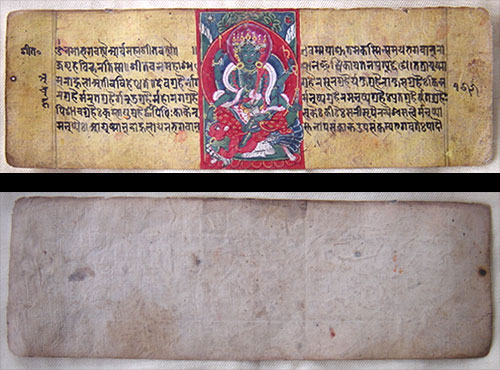 Click on the photo for a close-up.

10. Pancharaksha Manuscript Page. Nepal, 17th Century. 12" (30 cm.) by 4" (10 cm.) From a manuscript containing five protective hymns and their respective goddesses. The painting is of a richly jewelled goddess seated on a Garuda and holding different attributes in each of her six arms. Probably the last page in the book as the text is one side of the page only. $275.


Home || The Catalog || Tibet Travel Update || Contact Us!