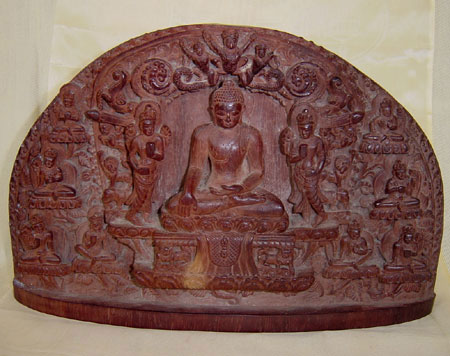 Click on the photo for a close-up of the Buddha.

10. Bloodwood Toran. Nepal, mid 20th century. 12 1/2" (31 cm.) wide, 8" (20 cm.) high. This beautiful piece was carved 50 years ago to go over the doorway in a Kathmandu house but it was never used; it ended up being held as collateral for a loan. The wood is close grained and very hard with a beautiful reddish color that has turned deeper where the wood has been handled. $1500.


Home || The Catalog || Tibet Travel Update || Contact Us!