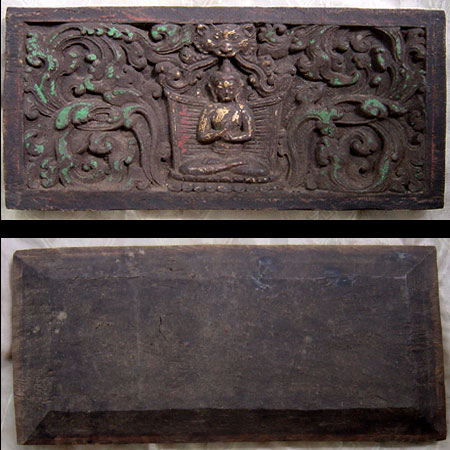 Click on the photo for a close-up of the Buddha.

8. Gilded Wooden Door Panel. 13th to 14th Century, Bhutan or Tibet. 15 1/4" (38.5 cm.) wide, 7" (18 cm.) high, 1" deep. One of a series of panels from a temple door, carved in deep relief, the central Buddha figure gilded and the surrounding foliate carving with traces of the original green and red paint. The Buddha is seated in the teaching position on a lotus; the head of a mythological beast is above him. See a similar one offered at Sotheby's in March, 2001.


Home || The Catalog || Tibet Travel Update || Contact Us!