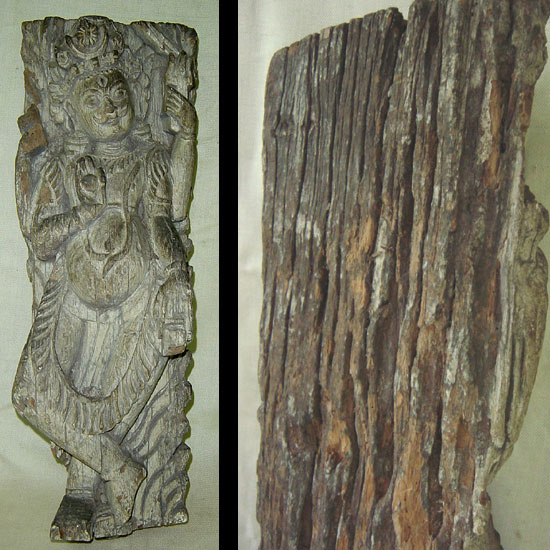 Click on the photo for a close-up.

3. Shiva Temple Strut. Nepal, 16th - 17th century, wood. 19" (48 cm.) tall. Standing figure of Shiva, garlanded, wearing the moon in his crown. One hand holds a trident, one other is partially worn away. The back of the wood has wonderful cracks and fissures while the figure itself is largely undamaged. It was once painted and the remains of the paint give the piece a silvery glow. $750.


Home || The Catalog || Tibet Travel Update || Contact Us!