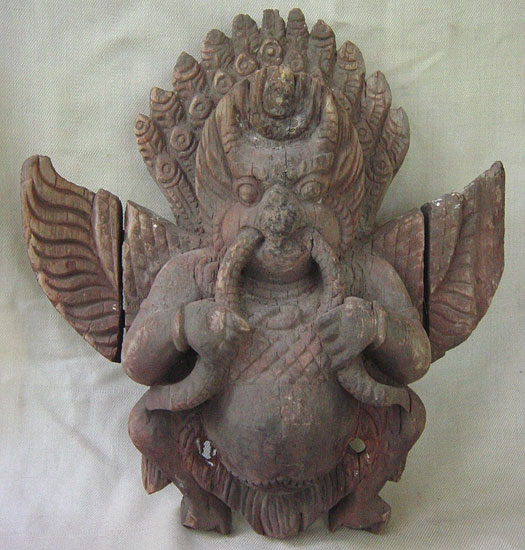 Click on the photo for a view of the textured wood on the top.

11. Garuda. Nepal, 16th-17th century. 12" (30 cm.) tall. Garuda, symbol of victory and martial prowess and enemy of the nagas, holds a defeated naga in his mouth. Ancient, weathered wood with traces of the original paint; the head and tail of the naga has been broken off, as has the tip of one wing. $650.


Home || The Catalog || Tibet Travel Update || Contact Us!