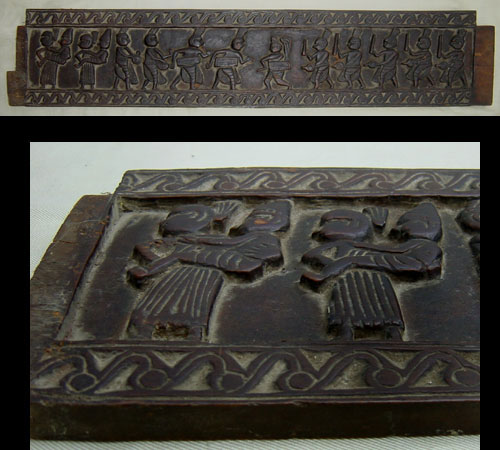 Click on the photo for a series of close-ups.

7. 19th Century Panel Showing a Parade. Nepal, wood. 36" (91 cm.) long, 7" (17 cm.) tall, 3/4" (2 cm.) deep. Men dancing, drumming, playing instruments while two women holding children look the other way. $275.


Home || The Catalog || Tibet Travel Update || Contact Us!